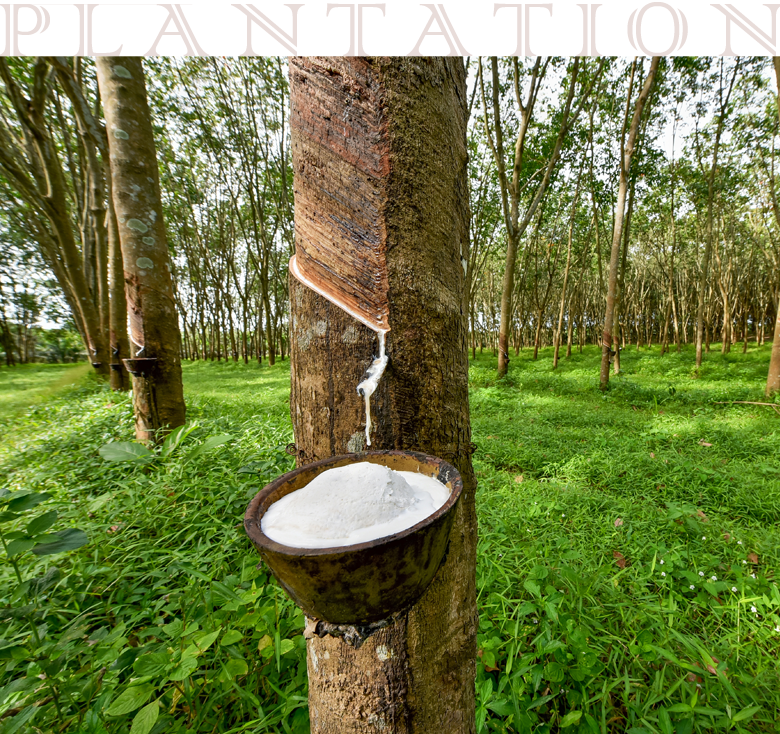 Aspinwall's Pullangode estate is one of the first rubber estates to be developed in Kerala's organised plantation sector. We have a well maintained Rubber plantation of about 2200 acres located among the idyllic, evergreen hill ranges of northern Kerala. Our state of art processing facility for Centrifuged Latex and ISNR, hosts latest Alfa Lavel (Sweden) Centrifuging machines and a well equipped Quality Control Laboratory, besides being looked after by qualified technical persons.
Latex from our own plantation is harvested, preserved, transported and processed under stringent Quality Control standards. The factory produces superior quality Centrifuged latex & Technically specified natural rubber (ISNR) to suit specific customer requirements. One of the strengths of Aspinwall's rubber division is superior quality of products and services.
Of late, the Plantation Division has further diversified its business interests by entering into the manufacturing of a product known as Esophagus Varacies Ligation Bands (EVL Bands), also known as "Multi Band Ligator."