Aspinwall Coffee Division
Plantations were one of the oldest organised sectors that grew under the British in India. Coffee, which lured the palates of the European cognoscenti, found large investments in the hilly districts of Coorg, Chikmagalur and Hassan in Karnataka. In the wake of this British exodus to these cool confines, Aspinwall branched out into plantation supplies and coffee curing in Mangalore. Starting as pool agents to the Coffee Board of India, the company has a major presence in the entire coffee supply chain - input supplies to plantations, processing, trading and export.

Aspinwall has extensive and modernised curing facility in Mangalore with state-of-the-art equipment, large warehouses, curing barbecues, electronic colour sorters, and a pool of skilled and experienced garblers, besides a sophisticated cupping laboratory. The Mangalore facility can cure 6,000 tonnes of coffee annually.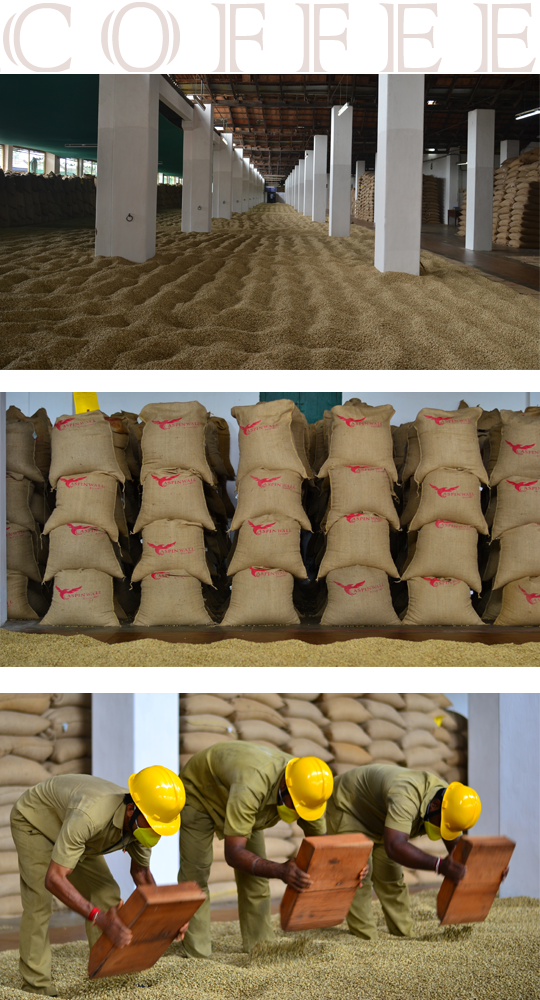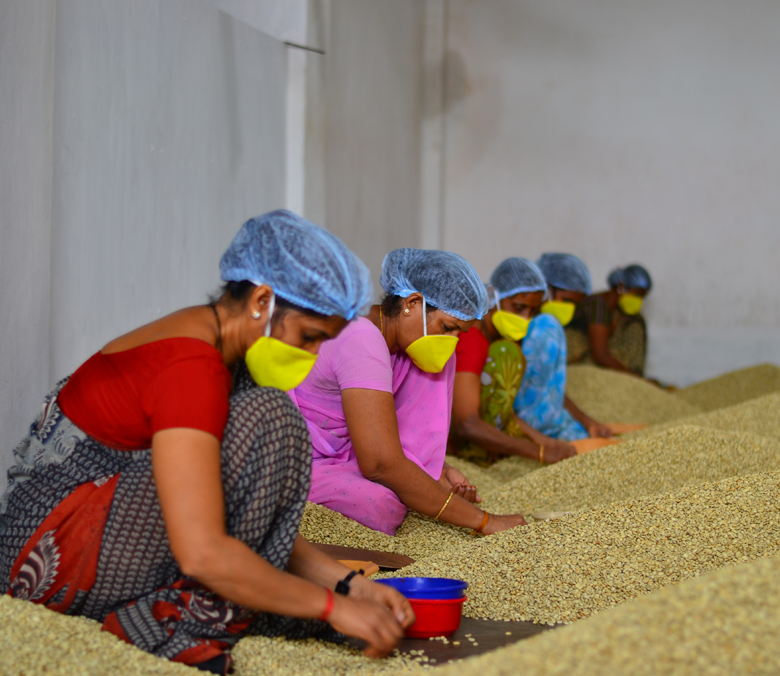 Centuries ago, the journey of coffee beans to Europe in wooden sailing vessels lead to the birth of an extraordinary bean in the history of coffee. The sea weather worked itsmagic on the beans making them swell and acquire a texture smooth and soft to the touch. the coffee developed an incredibly complex taste profile which, won connoisseurs the world over. Today, this magic is recreated at ASPINWALL by "monsooning" the finest Arabica and Robusta beans to produce a world-class Indian speciality coffee called.... Monsooned Coffee!!!

Aspinwall is one of the very few companies in India with facilities to process speciality coffees such as Monsooned Malabar AA and Monsooned Robusta AA. Mild and mellow, these connoisseur's delights are unique to this land. They are a flavoursome synthesis of the southwest monsoon winds and the finest cherry beans of coffee.

Other typical Indian specialties in the Aspinwall range include Mysore Nuggets Extra Bold and Robusta Kaapi Royale apart from green coffees traded across the board.
For more details visit our Coffee Website